How to increase the quality of your video in a Teams meeting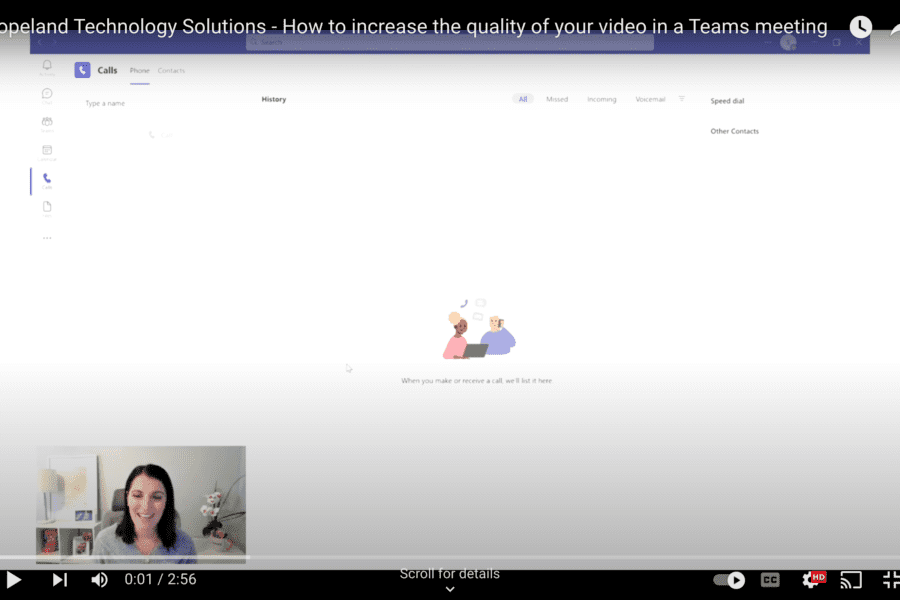 How can you increase the quality of your video while in a Teams meeting?
You can now adjust your brightness and soft focus on your camera which enhances your video quality when your lighting is poor.
Specifically, the soft focus "smooths" the features on your face while in a video call. Similar to a "filter" you would use on other social media applications.
In the top right-hand corner, go to "settings and more" and click on "settings". Go to devices and scroll to camera settings.
For most users, you'll want to use the option "automatically adjust camera controls". You can adjust your settings before or while you're on your call.
For the "soft focus" settings, you can adjust this to your preference by using the slider.
For more videos on how to better use Microsoft Teams, visit our series here.

Related Insights
How can you leverage Planner and Microsoft Teams for your next team project? Integrating Planner in the Teams application can help you to set expectations for your team and to create a… Read more