The Copeland eNewsletter: The Spring Edition
We hope this note finds you well. Spring is often referred to as the time of year for new beginnings. As such, we hope that this spring has offered a refreshing start for you and your team.
This spring, the Copeland team has grown by one account manager! We have also put together a few new resources for you and your team including three new videos and a blog post about password management.
Please review the information below, and if you have any questions about these items or how technology can help improve your business, please do not hesitate to reach out to us!
Our Newest Account Manager
Hallie Keren
Hallie has worked in numerous technology companies as an Account Manager and Marketing Manager for local and global accounts.
Her passion for training, software implementation and tailoring services to a client's needs brought her to Copeland!
Hallie is a proud wife and mother of four, a Kadimah Board of Trustees member, and sits on several committees led by the Jewish Federation of Buffalo. She is in the process of earning her Doctorate in Organizational Leadership.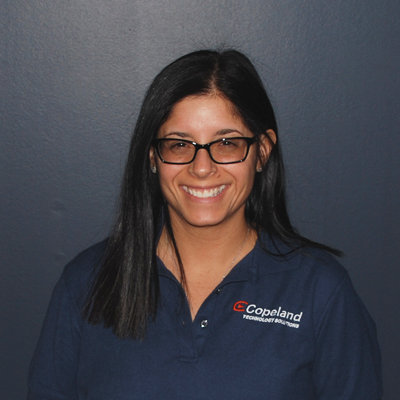 See more of the team!
Recently, our team has been growing. To see our updated team list, please visit our About Us page by following this link:
(Hint: if you hover over our pictures, you'll see the goofy side of our staff!)
Three New Videos For You From A CTS Expert:
Backup Disaster Recovery Plan
You don't have to be an expert to set up a backup discovery plan. Watch now to learn how in 3-2-1.
Email Phishing Awareness
Email is the #1 way cybercriminals can attack you. Watch now and learn to spot an attack.
Cybersecurity Planning
Make sure your organization is making strides with your cybersecurity. Watch now.
Technology Update
Windows 7 will no longer be supported. Please work to ensure there is a plan in place for upgrading any Windows 7 PCs. Any Windows 7 devices will need to be replaced before 1/19/2020.
Why You Should Use A Password Manager
We repeatedly stress the importance of strong passwords that are unique to every website, but with dozens (or hundreds) of complex passwords it becomes challenging to remember them. This is where a personal password manager can help.
Please feel free to contract Copeland with any questions or concerns regarding password security or personal password management.
Cybersecurity Tool
Our simple, non-technical cybersecurity checklist will help you grade the strengths and weaknesses of your current cybersecurity program, so you know where to improve.
The quiz takes about 3 minutes.  The straightforward questions will help you assess the presence and strength of important security elements.
Are you doing the right things for your company's cybersecurity?
It's a big year for Copeland…
This summer, Copeland Technology Solutions is celebrating our 40th year in business!
Be on the lookout for how we'll be celebrating this exciting milestone throughout the coming months.
Thank you for being on this journey with us.

Related Insights
???? It's time to party like it's our birthday ???? This summer, Copeland is celebrating our 40th Anniversary! Join us as we celebrate by looking back on the past 40 years. Also… Read more