How can you automate tasks that you do on your computer frequently to save you time?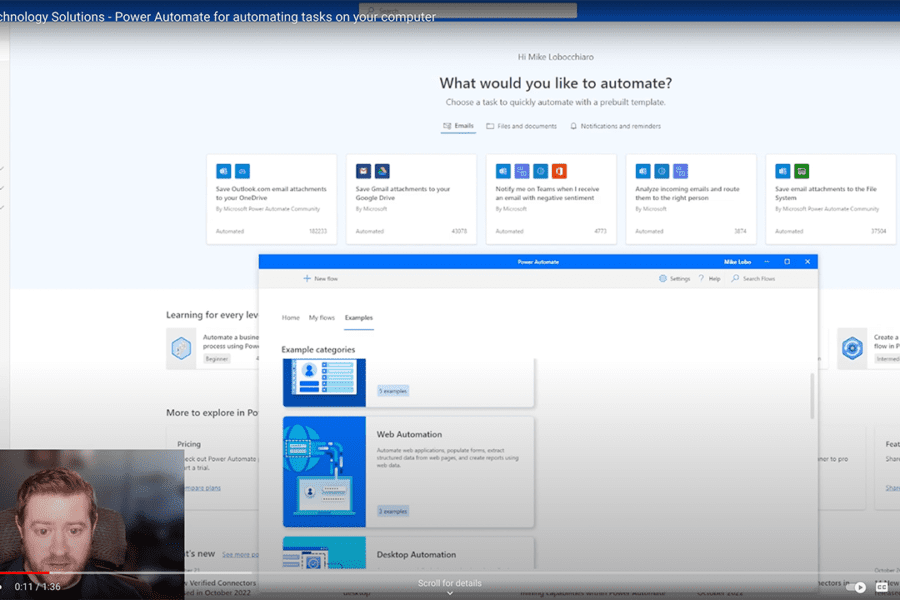 There are two options to choose from:
You can use Power Automate Desktop. This is a free program that you can install on Windows 10. With Windows 11, Power Automate Desktop is already built in so you don't need to download anything.
This is an excellent tool for accessing files and opening programs automatically when you start up your computer.
The other option is using Power Automate (cloud version) which does not require downloading a program and is included with the Business Standard License for Office 365.
The cloud version is a lot more powerful and can do things like automating the sending and receiving of emails and automating tasks in Sharepoint and OneDrive.
For more videos on how to better use Microsoft Teams, visit our series here.

Related Insights
Endpoint Detection and Response is a next-generation tool similar to Antivirus (AVP) but uses AI features to detect threats on your system and recover from them. This software may also include a… Read more